and....we're back!
March 14th, 2008 (01:28 am)
current mood: accomplished
I took a hiatus from my shop and my julie*ry for a little while. I started a new job and had a lot of stressful things going on that left me no time for fun craftiness. Things have settled down now, and I've just bought pounds, literally, of new beads that I'm excited to start playing with.

In the meantime, I'm going to load into the shop all the *rees that I created for the trunk show. There are so many pretty, different looks that haven't been seen outside my apartment yet!

I started with this colorful sparkler, which I dubbed the Super Powered Necklace: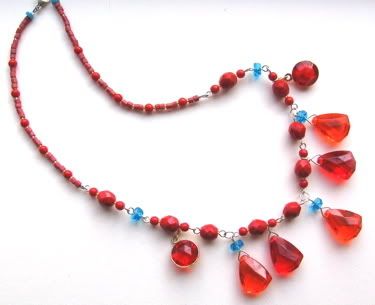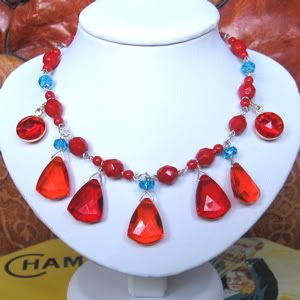 In other exciting news, Etsy reinstated Alchemy! Now it's super easy to get whatever you want made custom for you, including julie*ry from me. Check it out! :)
More to come soon, including new lots of new destash beads!